Professional Roofing Contractor Serving Residents of Allen, TX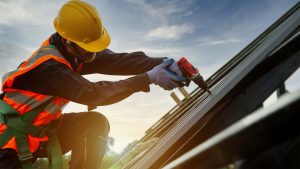 If you are having problems with your roof, you have come to the right place. At White Rock Roofing, we specialize in providing expert roofing services to homeowners throughout Allen, Texas, and surrounding areas. As an experienced roofing contractor, we understand the importance of building relationships with our clients and providing personalized service to achieve their roofing goals.
Your Trusted Roofing Company
White Rock Roofing is here to ensure that you always have a safe and reliable roof over your home. Unlike other contractors looking for a quick buck, we take the time to evaluate the condition of your roof before determining the best course of action regarding repair, replacement, or any other services. When you partner with us, you can rest assured that we will only recommend the roofing services that you truly need.
Our Roofing Services
We offer a wide array of roofing services. White Rock Roofing also provides gutter services to help protect your roof from water damage. Homeowners can contact us for:
Roof replacements with asphalt shingle roofing and metal roofing options.
Seamless roof repairs and storm damage restorations.
Routine roof maintenance including roof inspections and cleaning.
Gutter and gutter guard repairs and installations.
Contact White Rock Roofing Today
Are you interested in any of the comprehensive roofing and gutter services we provide to homeowners in the Allen, TX, area? Contact White Rock Roofing to schedule a consultation. We guarantee top-quality workmanship and products with our five-year labor warranty and top-tier manufacturer warranties.