Residential Roof Inspection for Highland Park, TX, Homeowners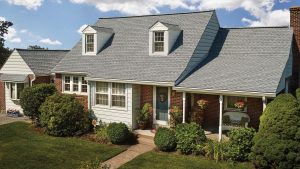 Is there a problem with your roof? Has a recent storm ripped a few shingles off or has it aged past the manufacturer-recommended lifespan? Whether it's damage or age that concerns you, White Rock Roofing can help. We provide top-notch roof inspections to all our residential clients throughout Highland Park, Texas, and the surrounding areas. You can count on us to evaluate the condition of your roof and offer an expert solution based on our findings.
Your Comprehensive Roof Evaluation
At White Rock Roofing, we want you to rest assured that you have a reliable roof over your head. That's why we offer expert roof inspections to properly assess the condition of your roof. During your roof inspection, our experienced technicians will take clear notes on their findings and determine the root of any current problems. If there is a problem with your roof, we will recommend the best solution for your needs. White Rock Roofing never jumps to expensive roof replacements if they are not necessary. Instead, we will offer our seamless repair services to resolve roof damage.
However, if your roof is damaged beyond repair or is on the older side, we will suggest our quality roof replacement services. On the other hand, if your roof is in good condition, we will recommend our routine maintenance services to keep it that way for many years to come.
Schedule a Free Roofing Inspection With White Rock Roofing
Contact White Rock Roofing today to schedule a free roof inspection for your home in the Highland Park, TX, area. Don't forget to ask us about our five-year labor warranty.