Reliable Roof Repair Services for Homeowners in Highland Park, TX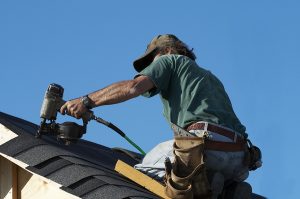 If your home in Highland Park, Texas, needed a roof repair, do you think you would know? You might. But keep in mind that roof damage is not always obvious, especially to an untrained eye. The best way to get a good handle on the condition of your roof is to enlist the help of an expert.
Request a Professional Roof Inspection
Feel free to call on the experienced team at White Rock Roofing, a locally owned and operated roofing company that offers customized solutions for all types of residential roofing problems. In addition to extensive roofing experience, we have an in-depth understanding of the many unique factors that can affect roofs in our area, which must stand up to hot, muggy summers and cold, windy winters. We can perform a thorough roof inspection and let you know exactly what's going on up there.
Reasons to Call Us Right Now
Of course, you don't have to be a roofing expert to notice certain signs that your roof needs attention. Time is of the essence if you see:
Water damage inside your home – If wet spots appear on your ceiling or walls every time it rains, moisture could be entering your home through your damaged roof.
Missing or broken shingles – The effects of sun, wind, rain, and ice can wreak havoc on asphalt shingles over time, causing them to break down and separate from your roof, which can leave your home susceptible to weather-related damage.
Visible nails – A roof repair might be needed if you see exposed nails, which provide an entry point for water into your home.
Not every damaged roof needs to be fully replaced, and you can count on the team at White Rock Roofing to be straight with you. Some unscrupulous roofing contractors might push the idea of a costly roof replacement, but not us! If we do not believe a roof replacement is warranted based on our professional judgment, we will fully explain your roof repair options and help you find the best solution.
Allow Us to Protect the Roof That Protects Your Home
Contact White Rock Roofing today if you would like more information about our roof repair services for homeowners in Highland Park, TX.