The Roofing Contractor That Richardson, TX, Residents Can Rely On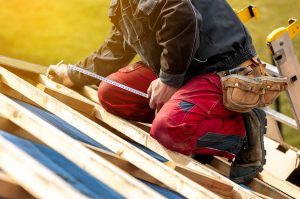 Your roof is one of the most important factors in your home's structural integrity. Without a reliable roof in place, your home may be susceptible to extensive damage from the elements. For example, one missing shingle can lead to a leak that spreads. Water damage that has spread throughout your home can be incredibly costly to fix. However, you don't need to worry, since you have a reliable roofing contractor by your side—White Rock Roofing. At White Rock Roofing, we provide a wide array of roofing services to homeowners throughout Richardson, Texas, and surrounding areas. You can count on us to help keep your roof in tip-top shape year-round.
Your Local Roofer
White Rock Roofing is a locally owned full-service roofing company. We have built our foundation on providing expert service and building relationships with our clients. White Rock Roofing specializes in a variety of roofing services ranging from roof repairs and replacements to maintenance. We also offer gutter services to help protect your roof from water damage. Homeowners can contact us for:
Roof repairs and storm damage restorations that are completed with quality materials and advanced equipment.
Roof replacements with top-of-the-line asphalt shingle roofing and metal roofing options.
Roof maintenance such as inspections and cleaning.
Gutter and gutter guard repairs and installations.
Schedule a Consultation
Contact White Rock Roofing today to schedule a consultation or request service in the Richardson, TX, area. If you have any questions about our comprehensive roofing services or gutter services, please don't hesitate to ask. For quality assurance, White Rock Roofing also offers a five-year labor warranty and exceptional manufacturer warranties.