Expert Roof Repair for Homeowners in University Park, TX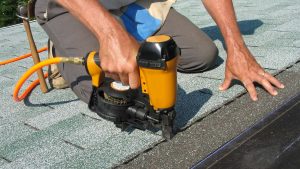 Is your roof leaking or showing other signs of damage? White Rock Roofing is here to help. As your local roof repair company, White Rock Roofing provides expert roofing services to homeowners in the University Park, Texas, area. You can count on us to resolve your roofing problems with our affordable and honest roofing services.
Detailed Roof Inspections & Repairs
We begin our roof repair process with a full evaluation of the condition of your roof. During this roof inspection, our technicians will take clear notes on our findings before discussing the best solution regarding roof repairs or a replacement. If your roof's problems can be fixed with repairs, we'll utilize our advanced equipment and top-quality materials to fix your roof promptly. However, if your roof is damaged beyond repair, we may recommend a replacement.
Reliable Emergency Repairs
While some roof repairs can wait a few days without any further damage, others need immediate attention. Most emergency roof repairs are needed after a storm has rolled through. Homeowners may be experiencing water damage from leaks or have a tree collapsed on top of their roofs. If you are concerned about the structural integrity of your home, it is crucial that you call us right away. White Rock Roofing can repair your roof immediately with our emergency roof repair services.
Request Service
Contact White Rock Roofing today to request our roof repair services or emergency service for your home in the University Park, TX, area. If you have any questions about our roofing services, please don't hesitate to ask.