Roof Repair Options for Homeowners in University Park, TX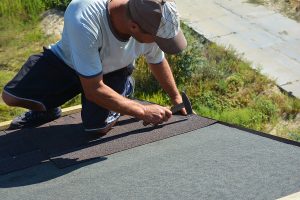 Is your roof leaking? If so, you'll want to schedule a repair right away. Water damage can advance quickly and become increasingly expensive to fix. If you live in University Park, Texas, you can turn to White Rock Roofing for expert roof repair services—and straight answers. As local roofers, we care deeply about our customers and the relationships we've created along the way. That's why we offer customized roofing solutions instead of one-size-fits-all fixes.
If you're dreading the thought of a roof replacement, you'll probably be relieved to find out that you might not need one. Oftentimes, a leaking roof can be repaired. In fact, many leaks result from clogged gutters, loose shingles, deteriorated sealants, detached fascia, or weakened flashing. When identified early, these issues can often be repaired before they cause major—and costly—damage. At White Rock Roofing, we're proud to help many homeowners avoid the need for a premature roof replacement and instead keep their roof to the end of its serviceable life.
Our Comprehensive Services
Some roofing problems can be challenging to pinpoint, but our team is up to the task. With years of experience and specialized skills, we can perform a thorough inspection of your roof and identify any areas of concern. Then, we will go over our findings with you and help you determine the best path forward.
The experienced roofing contractors at White Rock Roofing can repair virtually any type of roof, including asphalt shingle and metal, and you can count on us to restore your leaky roof to its optimal condition. For your further peace of mind, we will back our work with a five-year labor warranty.
If you would like to learn more about our roof repair services, contact White Rock Roofing and request a no-obligation estimate at your home in University Park, TX, today.