Top-Notch Roof Replacement Service in University Park, TX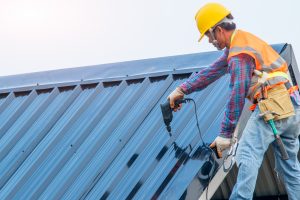 Are you worried about the state of your roof? Maybe it's leaking or has aged past its manufacturer-recommended lifespan. No matter what the problem may be, you can rely on White Rock Roofing to determine the best resolution. As your local roofing contractor, we provide seamless roof replacements, repairs, and maintenance services to homeowners throughout University Park, TX, and surrounding areas.
Our Roof Replacement Services
As a full-service roofing company, White Rock Roofing can handle all your roof replacement needs. Our technicians have the experience and training required to properly evaluate the condition of your roof, replace it if needed, and install a new roof that meets current building codes.
We also know which types of roofs hold up well against our local climate. White Rock Roofing only installs top-quality roofing systems crafted by trusted manufacturers such as IKO, Owens Corning, Malarkey, and more. For your home roof replacement, you can choose from:
Asphalt Shingle Roofing
This type of roofing is extremely popular among local homeowners. Asphalt shingle roofing is highly regarded for being cost effective and stylish. You can customize your asphalt shingle roof by style and color. This type of roofing is also durable against the elements.
Metal Roofing
Another option is our extremely durable metal roofing. This heavy-duty roofing is designed to protect your home against harsh weather conditions. Beyond strength, metal roofing can also help improve the energy efficiency of your home.
Contact Us to Schedule a Consultation
Are you ready to have your roof replaced in the University Park, TX, area? Contact White Rock Roofing today to schedule a consultation and learn more about our roof replacement services and products. We also offer a five-year labor warranty.