Honest Roof Inspection Services for Homeowners Near Farmers Branch, TX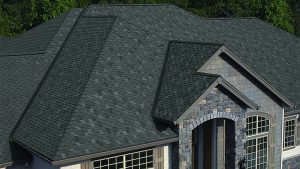 Between age and the elements, your roof is vulnerable to a wide array of damage. Since it is best to catch roofing problems early—rather than waiting for the damage to spread—you may want to consider a roof inspection. White Rock Roofing provides free residential roof inspection services to homeowners throughout Farmers Branch, Texas, and surrounding areas. Roof inspections can help you spot any damages that need to be resolved or give you peace of mind that your roof is in good condition.
Top-Notch Roofing Inspection
At White Rock Roofing, we don't joke about safety. As professional roof inspectors, we will fully evaluate the condition of your roof, leaving no stone unturned. Then, our team will discuss any problems we may have found and offer a clear and concise report of our assessment.
Roofing Solutions
If your roof does have a problem, we'll determine the root cause and the best solution. Most roof inspectors are quick to suggest an expensive replacement no matter how minor the damage may be. At White Rock Roofing, we value honesty and integrity, which is why we typically recommend roof repairs to fix most roofing damages—with a replacement as a last resort.
However, if your roof is in good condition, we can help you keep it that way. White Rock Roofing offers routine roof maintenance services to help extend the lifespan of your roof, so you won't have to replace it in the near future.
Free Roof Inspections
Contact White Rock Roofing today to schedule a free roof inspection for your home in the Farmers Branch, TX, area. Don't forget to ask us about our five-year labor warranty on all our roofing services.