Roofing Contractor Trusted by Homeowners in Farmers Branch, TX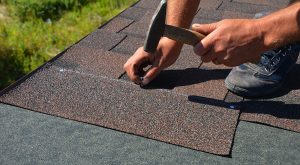 Do you need a roofing contractor to repair or replace the roof over your home in Farmers Branch, Texas? If so, you'll soon find—if you haven't already—that many local roofing companies are eagerly vying for your business. You might be tempted to just pick the first one and be done with it, but don't make that potentially costly mistake. The contractor you choose will be entrusted with your roof, an important investment that is also your family's first line of defense against severe weather. So, you'll want to proceed carefully.
We Make It Easy
The process of selecting a roofing contractor might seem daunting, but it doesn't have to be—at least not after you learn about White Rock Roofing. With many successful roofing projects under our belt, we are known for our reliable roofing products and meticulous craftsmanship. And while our stellar reputation precedes us, we never rest on our laurels. Instead, we continually advance our knowledge and hone our skills through extensive training, ensuring that our customers always benefit from the best practices in the industry.
We Will Expertly Handle Your Roofing Project
The team at White Rock Roofing is well-versed in inspecting, installing, maintaining, and repairing residential roofing systems, including:
Asphalt shingle roofing – We use premium-quality asphalt shingles that are durable, attractive, and cost-effective.
Metal roofing – A metal roof performs with the unrivaled strength of steel while replicating the rich look of authentic wood shake, traditional clay tile, or quarried slate.
You can count on White Rock Roofing to handle all of your roofing needs. By consistently providing superior roofing work and an exceptional contracting experience, we have earned the satisfaction of many customers. And we stand behind every roof installation, repair, and replacement with a five-year labor warranty.
Contact Us Today
Reach out to White Rock Roofing today to request a free roof inspection and quote at your home in Farmers Branch, TX. We're proud to be the roofing contractor of choice among homeowners in your area.