Seamless Roof Repair Service for Farmers Branch, TX, Homeowners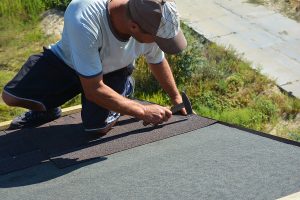 Do you suspect that your roof is damaged? From spotting leaks or missing shingles to worrying about the aftermath of a recent storm, you need to know that your roof will be returned to top-quality condition as soon as possible. As a professional roof repair company, White Rock Roofing offers expert roof repairs to homeowners throughout Farmers Branch, TX, and surrounding communities. You can rely on us to repair your roof promptly.
Top-Quality Roof Repair Service
Before we jump into any roof repairs, our team completes a free, detailed roof inspection to assess the current condition of your roof. We will take notes and share our findings with you so that you understand the full extent of your roof's condition. Once we have determined what the damage is and the cause behind it, we will offer a reparation solution.
White Rock Roofing completes all our roof repairs by utilizing advanced equipment and top-quality replacement materials. If your roof is damaged beyond repair, we may recommend our roof replacement services—but that is a last resort.
Emergency Roof Repairs for Your Home
If you have water pouring into your home, a collapsed tree putting pressure on your roof, or any other urgent roofing problem, give us a call. White Rock Roofing offers emergency roof repair services to homeowners that need immediate help.
Contact White Rock Roofing to Request Service
To request our prompt roof repair service or emergency services, contact White Rock Roofing today. As a local roof repair contractor, we look forward to restoring your roof in the Farmers Branch, TX, area in no time.